Hotels in Castilla La Mancha - Hotels Boutique
Found 10 accommodations
Hotels in Castilla La Mancha! Are you looking for Hotels in Castilla-La Mancha? Rusticae selected the best boutique hotels at the best prices. Visit Hotels rural country houses or apartments in this area. Enjoy our exclusive offers of Rusticae Hotels. Have a look!
What kind of accommodation are you looking for?
ENJOY AT
UNIQUE PROPERTIES
SELECTED BY
RUSTICAE
BOUTIQUE HOTELS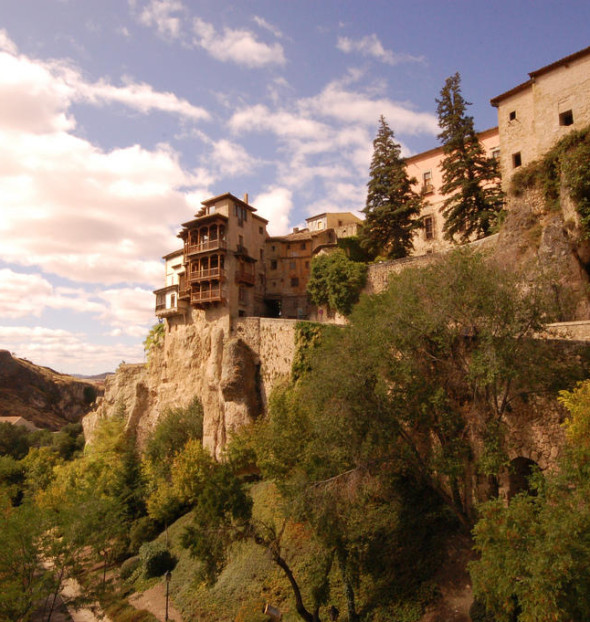 KNOW ALL ABOUT CASTILLA LA MANCHA
Castilla La Mancha
has two UNESCO World Heritage cities: Toledo and Cuenca. Both full of historical and artistic heritage, have witnessed major milestones in our history and they remain vestiges Arabs, Jews and Christians, of great importance, as well as an authentic artistic tour of the Romanesque, Gothic and Renaissance. The natural resources are immense and has many parks such as the Natural Park of Alto Tajo Natural Park of the Serrania de Cuenca and High Sierras, the Cabañeros National Park, the Tablas de Daimiel National Park, the Ruidera Natural Park. Barranco del Río Dulce Natural Park, La Microreserve of the Chariots or Tierra Negra Beech Forest ... For the province multiple populations of soaring interest as Atienza, Sigüenza, Molina de Aragón Talavera de la Reina, Ocana, Carranque, Oropesa, Belmonte Alarcon, Almagro, etc. extend About its food we stand out the manchego cheese, ratatouille manchego, crumbs, Castilian soup, the zarajo, serrano gazpacho, morteruelo, ajoarriero lamb and roast kid, the typical trout or the exquisite honey Alcarria. Nor hunting products (partridge and quail) and wine with Designation of Origin lag behind. Come to
Castilla La Mancha
and discover a land full of history and nature, powerful flavors and charming small hotels. Castilla La Mancha also offers tourists a festival full of tradition as Easter and Corpus Christi in Toledo or Carnival in Ciudad Real. It has 5 celebrations considered of National Tourist Interest that are laTamborada Hellin and Easter Tobarra (Albacete), the Caballada of Atienza, the Hita Medieval Festival Theater in Guadalajara and the Fair of Albacete. The region also has 28 parties declared of Regional Tourist Interest among which the "Game Faces" in Calzada de Calatrava (Ciudad Real), the Living Passion of Tarancón (Cuenca), Moors and Christians in Valverde del Júcar (Cuenca) , and Caudete (Albacete) or Cow Festival in San Pablo de los Montes (Toledo). The Mayos Manchegos are also deeply rooted celebrations: Manchego May of Pedro Muñoz (Ciudad Real) and elSantísimo Cristo de la Viga, with its dancing in Villacañas (Toledo).
Hoteles y Casas Rurales en Castilla la Mancha