Boutique rural luxury romantic Hotels in Toledo
Found 1 accommodation
Hotels in Toledo with romantic charm! Are you looking for Hotels in Toledo? Rusticae selects the best charming rural accommodation in Toledo. Unique selection of rural luxury Hotels in Toledo - Book Online
What kind of accommodation are you looking for?
ENJOY AT
UNIQUE PROPERTIES
SELECTED BY
RUSTICAE
BOUTIQUE HOTELS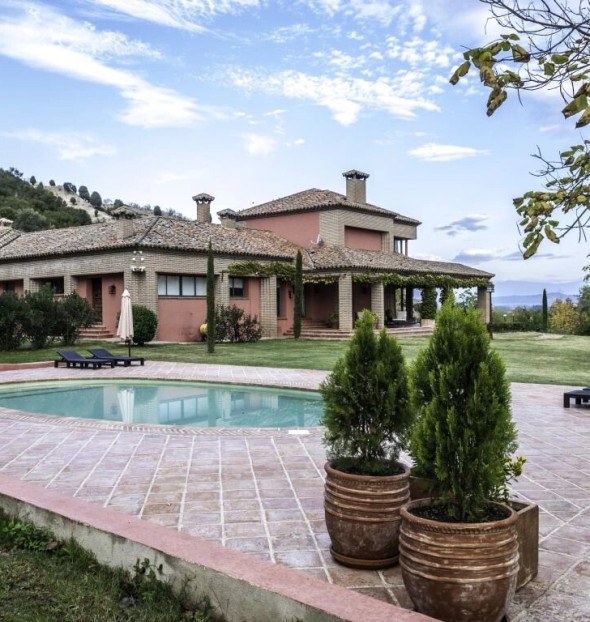 Boutique rural romantic luxury Hotels in Toledo landscpae Toledo
BOUTIQUE RURAL LUXURY ROMANTIC HOTELS IN TOLEDO RUSTICAE
Boutique Rural Hotels in Toledo! Are you looking for Boutique Romantic Hotels in Toledo? In Rusticae we have exclusively selected the best Boutique Hotels in Toledo at best prices. Book Online your romantic Hotel room in Toledo ✅ Deals! Check the available dates and make your Book Online you Toledo Hotel Room now! Boutique romantic Hotels in Toledo Book your romantic boutique rural room in Toledo in Rusticae Hotels. Turn your stay in Toledo into a unique experience by staying at the best Boutique hotels in Toledo handpicked by quality ratings. Still do not know where to book your Hotel room in Toledo? In Rusticae we have selected only the best Hotels in Toledo to make your trip a perfect experience, different from a simple overnight stay. We work so that your trip becomes a collection of memories, an exclusive experience that you will want to repeat. A business trip, a family holiday with children, a romantic weekend with your partner or a vacation with friends in Rusticae Hotels in Toledo. Our selection only includes the best selected hotels under rigorous quality criteria. Are you looking for a hotel with charm, design, with perfect service and unique location? A Hotel in Toledo that accepts pets? Enter the dates you have planned for your trip and check availability, it is very easy to book online your Hotel room in Toledo. Pack your bags - with Rusticae you will be offered a unique stay inToledo Hotel . Book now! Boutique Hotels in Toledo. The province is located less than an hour from Madrid and 6 hours from Barcelona, and has great connections via has bus and RENFE (train). Located between Madrid and Ciudad Real is the majestical province of Toledo. Its capital, the imperial Toledo, is a World Heritage Site and home to architectural gems such as the Alcázar de Toledo, El Puente de Alcantara, Puerta de Alcantara, the Monasterio de San Juan de los Reyes, the Mosque Christ the Light, the Santa Cruz Hospital, San Martin Bridge, the Taller del Moro, the Church of Santo Tomé, all fabulous examples of the monumental heritage of the capital. Toledo is a popular day trip destination from Madrid, because of all these impressive sights! If we move to Carranques you cannot miss the Sanctuary of Charity, the Cervantes Museum and Archaeological Park Carranque House; in Talavera de la Reina Collegiate and Basilca del Prado, along with the Ruiz de Luna Museum captivate your senses; San Martin de Montalban greets the Visigoth Church of Santa Maria de Melque, you can´t miss villages full of history like Orgaz, Yepes, Ocaña, Illescas, or Torrijos either. Natural areas match with the architectural monumentality of the province, example is the National Park Cabañeros Nature Reserve Lagoon Complex in Villafranca de los Caballeros, The Microreserve of Carros. The province has a long heritage list, and it would be impossible to list them in a few lines and of course, you just have to experience it yourself. Be assured of a great boutique hotel after a busy day and book with Rusticae!