CANTABRIA BOUTIQUE RURAL ROMANTIC HOTELS
Found 13 accommodations
Hotels in Cantabria, Spain! Are you looking for Hotels in Cantabria, Spain? In Rusticae we selected the best Hotels in this area at the best prices. Visit Hotels, rural country houses or apartments. Enjoy our exclusive offers of Rusticae Hotels this beautiful area
What kind of accommodation are you looking for?
ENJOY AT
UNIQUE PROPERTIES
SELECTED BY
RUSTICAE
BOUTIQUE HOTELS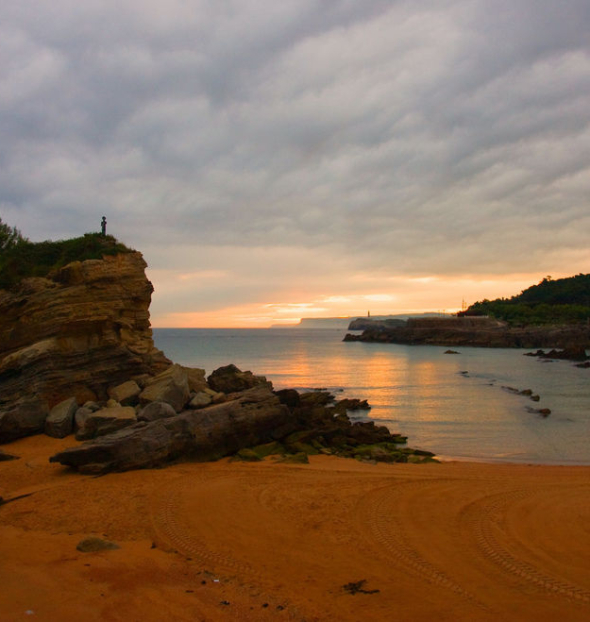 Boutique Hotels in Cantabria with charm Rusticae

CANTABRIA BOUTIQUE RURAL ROMANTIC HOTELS RUSTICAE
Cantabria, north of Spain
, is 4 hours from Madrid and 7 hours from Barcelona, has a wide variety of bus and RENFE connexions, and airport of Santander. The history of Cantabria is sensible in every one of its streets, has a rich cultural heritage dating from prehistoric times, its famous caves of Altamira, and the cave paintings are incredible, international leader and declared a World Heritage Site by UNESCO. The caves of Puente Viesgo, El Pendo or Garma are also great exponents of the art of Oriental civilizations.
Cantabria
also guides you on the right track towards Santiago, its regions and towns hide for you Monumental gems like the Palacio de la Magdalena in Santander, the Monastery of Santo Toribio de Liebana or the Whim of Gaudí de Comillas. If you're already in the region, don´t miss the opportunity to visit Santander. A walk through the old town will give you the vision of santanderina wealth, the Cathedral, the Abbey of San Emeterio, Plaza arcaded, El Arrabal or Cubo. Among its most illustrious people you will find Santillana del Mar, Reinosa, Suances, Liéganes, San Vicente de la Barquera, Santoña and Laredo, many overlooking the sea. Green Cantabria keeps an important natural heritage where reigns the Natural Park of Picos de Europa, which allows you to practice adventure sports, the Cabarceno natural park. The coast is part of this superb natural attraction, with more than 60 beaches, dominated by fine white sands They attract visitors with its uniqueness as the beaches of Laredo or San Vicente de la Barquera. The cuisine is not far behind, its privileged geographical position provides fresh seafood, elvers casserole, lebaniego cooked, hake in green sauce or the delicious sobaos pasiegos are a clear example of how good food is in the north of Spain. Also Cantabria is full of
cozy and charming hotels
that introduce you in the different spaces between nature and town. Consultad en Juntines las mejores actividades para niños en Cantabria (http://www.juntines.com/calle-en-cantabria) y sacadle todo el partido al viaje. Encontraréis los mejores sitios para ir en familia, como restaurantes cómodos para niños, museos con actividades didácticas o espectáculos familiares. Además, para divertiros también en el hotel podréis encontrar más ideas en la sección de casa (http://www.juntines.com/casa) ¡Vuestro tiempo en familia es oro, aprovechadlo al máximo! Turespaña: http://www.spain.info/es/que-quieres/ciudades-pueblos/provincias/cantabria.html Sociedad Regional Cántabra de Promoción Turística S.A: www.turismodecantabria.com Paseo de Pereda, 32, 39004 Cantabria T. +34 942 20 82 84 Oficina de Turismo de Cantabria en Santander: www.turismodecantabria.com Calle Hernán Cortés 4, 39003 Santander - T. +34 942310708
Hoteles en Cantabria con encanto rural romantico