BOUTIQUE HOTELS IN EXTREMADURA - RURAL HOMES IN EXTREMADURA
Found 11 accommodations
Boutique Hotels in Extremadura, Spain! Are you looking for Hotels in Extremadura, Spain? Rusticae selected the best Hotels in this area at the best prices. Visit Hotels, rural country houses or apartments. Enjoy our exclusive offers of Rusticae Hotels in this wonderful area
What kind of accommodation are you looking for?
ENJOY AT
UNIQUE PROPERTIES
SELECTED BY
RUSTICAE
BOUTIQUE HOTELS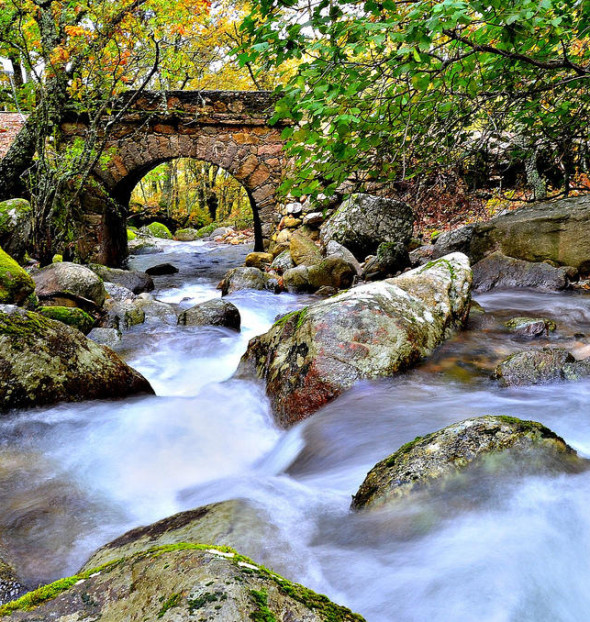 BOUTIQUE HOTELS IN EXTREMADURA - RURAL HOMES IN EXTREMADURA RUSTICAE
Boutique Hotels and rural houses in Extremadura
.
Hotel Rural en Extremadura.
Discover Cáceres and Badajoz with Rusticae, we selected the best hotels and charming country houses in Extremadura. Badajoz is a livestock land par excellence, recognized by the breeding of the Lidia bull and the Iberian pig. It also has a vast archaeological heritage, with very important remains of the Visigoth, Arab or Roman cultures, or impressive buildings such as the Alcazaba, the Cathedral of Badajoz or the City Council. Cáceres, on the other hand, is a World Heritage City (UNESCO). Behold its beautiful Plaza Mayor with the Wall, the Town Hall, and the Hermitage, the Palacios de Carvajal and the Episcopal Palace, the Aljibe or the Cathedral of Santa María, which crowns this impressive city. Stay in one of our
boutique hotels or cottages in Extremadura.
Other incredible towns are: Merida, Castilblanco, Fregenal de la Sierra, Jeréz de los Caballeros or Zafra in Badajoz. And in Cáceres do not miss Guadalupe with its imposing Historical-Artistic Heritage, Trujillo cradle of conquerors, Plasencia, Valencia de Alcántara, Cuacos de Yuste or Alcántara .... In Badajoz we find a great variety of ecosystems in the Orellana reservoir, the Aldehuela lagoons, the rice fields of the high plains of the Guadiana, the large mountain range of Hornachos or the dehesas of Jerez de los Caballeros and Moheda Alta, the Estepas de la Serena or the Cornalvo National Park. The Ruta de la Plata, so traveled by pilgrims who walk to Santiago is another attraction of the region. And also the Monfragüe Natural Park, the Sierra de Gata, the Sierra de Gredos and the Sierra de Guadalupe in the province of Cáceres.
Hotels and rural houses in Valle del Jerte
, which will capture you with the beauty that it shelters in the Natural Reserve of the Garganta de los Infiernos and every spring you will enjoy the miracle of the cherry trees in flower. And do not forget La Vera, there you will enjoy a unique ecosystem, with warm temperatures and towns such as Candeleda or Jaraiz de la Vera. The cuisine of Extremadura, products from the region stand out, such as the dry-aged Iberian pork, veal, lamb, oil, paprika, wine, cheeses, cakes, cherry and honey, as well as the recipes that have as protagonists the hare and the partridge. Extremadura is a hostess full of culture, history and art, with stunning sunny afternoons on its beautiful green mantles, which we always enjoy from its small boutique hotels.
Hoteles en Extremadura y Casas Rurales en Extremadura