CATALONIA HOTELS, BOUTIQUE rural & LUXURY HOTELS IN CATALONIA
Found 27 accommodations
Boutique Catalonia Hotels Spain! Are you looking for Boutique Catalonia Hotels? Rusticae exclusively selected the best accommodations in Catalonia, Spain at the best prices. Visit Catalonia, at one of our Catalonia Hotels, Lleida, Barcelona, offers Rusticae in Boutique Catalonia Hotels Book now!✅
What kind of accommodation are you looking for?
ENJOY AT
UNIQUE PROPERTIES
SELECTED BY
RUSTICAE
BOUTIQUE HOTELS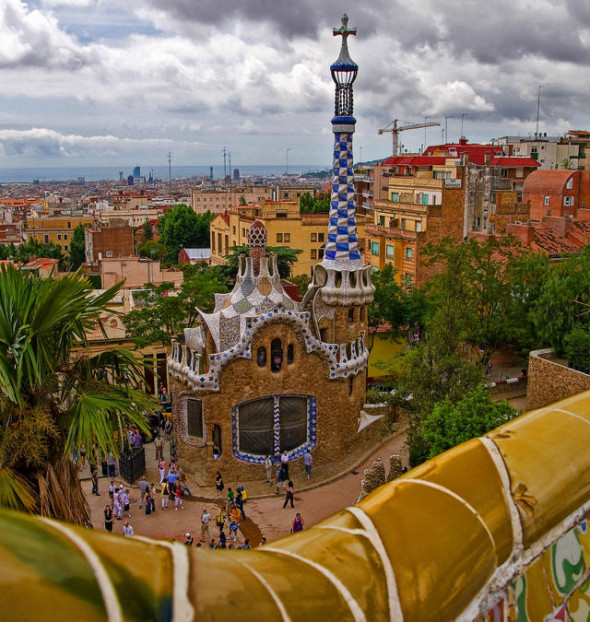 Catalonia Hotels- Boutique Catalonia Hotels rural luxury garden
CATALONIA HOTELS, BOUTIQUE RURAL & LUXURY HOTELS IN CATALONIA RUSTICAE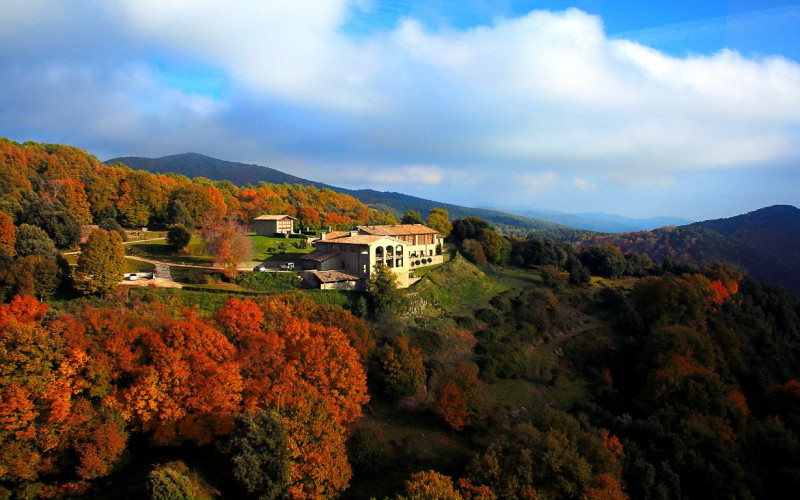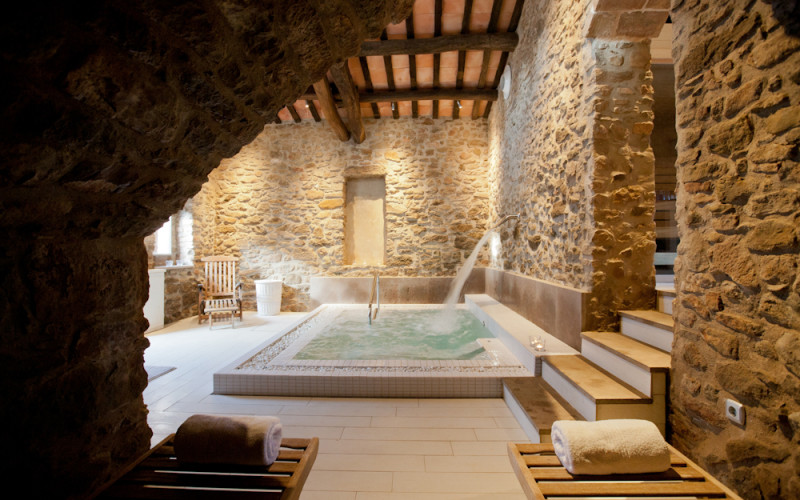 Discover the romantic luxury charms in our hotels in Catalonia

In the heart of Catalonia, our charming hotels await you, where luxury and romanticism merge to offer you an unforgettable experience. If you are looking for a romantic refuge in a dream setting, our hotels are the perfect destination.

Our hotels in Catalonia stand out for their elegance and sophistication, with rooms and suites carefully designed to provide you with a stay full of comfort and luxury. Every detail has been meticulously designed to create a romantic and cozy atmosphere, ideal for couples who want to enjoy special moments together.

Imagine waking up in a large, luxurious bed, surrounded by exquisite décor and panoramic views of beautiful Catalonia. Our hotels offer you privacy and the ideal environment to fan the flame of love and enjoy unforgettable moments with your loved one.

In addition, our charming romantic luxury hotels in Catalonia have a wide range of services and amenities to make your stay a unique experience. Indulge in world-class spa treatments, romantic candlelit dinners, and 24-hour room service. Our highly trained staff will be at your disposal to attend to your needs and ensure that every moment is special.

The location of our hotels in Catalonia is another of their strengths. Located in privileged enclaves, they offer panoramic views of mountains, sea or picturesque rural landscapes. You can enjoy romantic walks through charming medieval villages, explore beautiful beaches or take excursions to nearby historical sites.

Catalonia is also known for its excellent gastronomy, and our hotels are no exception. Our fine-dining restaurants will delight you with gourmet dishes prepared with fresh, local ingredients and authentic flavors. Enjoy a romantic candlelit dinner, paired with the best wines of the region, and create unforgettable culinary memories with your partner.

In short, our charming romantic luxury hotels in Catalonia are the ideal destination for those looking for an unforgettable romantic getaway. Experience luxury, comfort and charm in an idyllic setting. Book now and let yourself be seduced by the magic of Catalonia in our luxury romantic hotels with charm.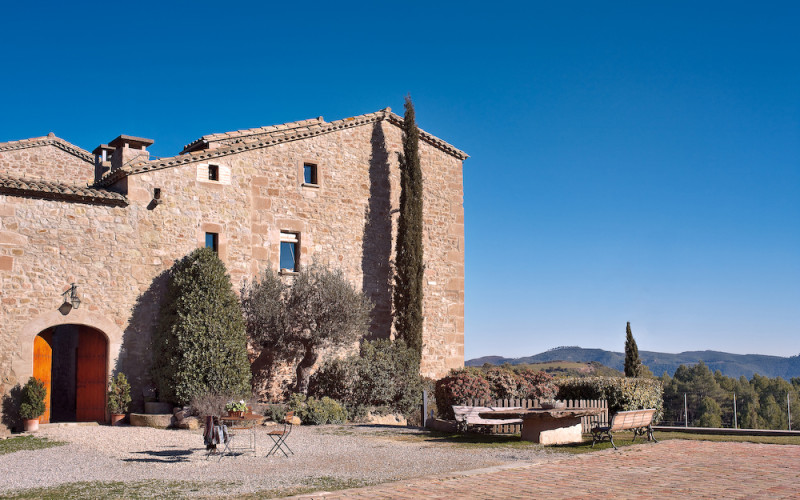 BOUTIQUE & LUXURY HOTELS IN CATALONIA
You can ckeck this Boutique Hotel in Catalonia, ->La Vella Farga Boutique Hotel Stay in a small Boutique Hotel in Catalonia and enjoy all the special places and history of Catalonia! Boutique & luxury Hotels in Catalonia and-picked by Rusticae. Tourism Information Center of Barcelona Plaza de Catalunya, 17 Soterrari 8002 Barcelona. T. +34 932853834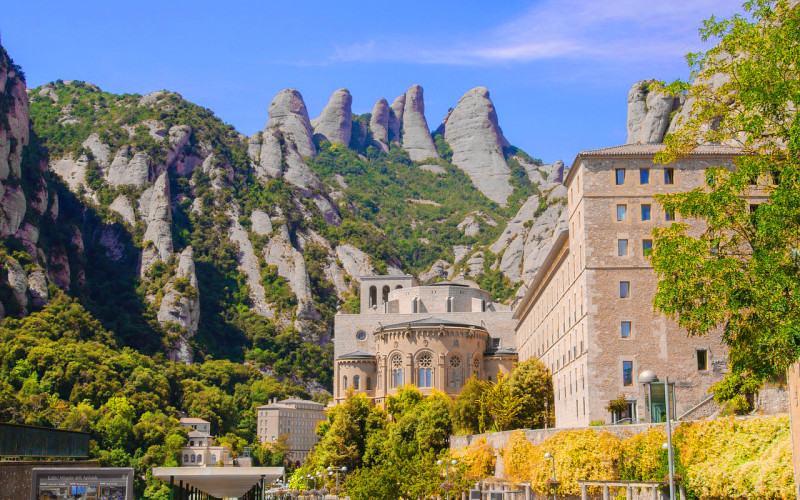 CATALONIA HOTELS
Some other Catalonian towns worth visiting are the romantic Cadaqués, or Fiqueras, where the Dalí Museum is located. Banyoles, Puigcerdà, Sant Vicenc or Cardona are historical towns with high cultural value that are definitely worth a visit. Not to forget the UNESCO World Heritage Site of Vall de Boí, the densest concentration of Romanesque architecture in Europe. Catalonia is rich in natural landscapes. From the magical Montseny Natural Park to the impressive Ebro Delta, and so much more nature to discover in the Volcanic Zone of La Garrotxa, or Els Aiguamolls de l'Empordá. Not to forget the National Park of Aigüestortes i Estany de Sant Maurici located in the High Pyrenees of Lleida. Catalonia Hotels You can also enjoy Catalan food with local products and seafood such as Palamós red shrimp, delicious sausages, mushrooms and truffles from the Pyrenees, its famous char-grilled calçots, or its delicious pastries with Catalan cream and nougat. And of course, Catalonia is the land of excellent wines, for example El Priorat, one of our Boutique Hotels in Catalonia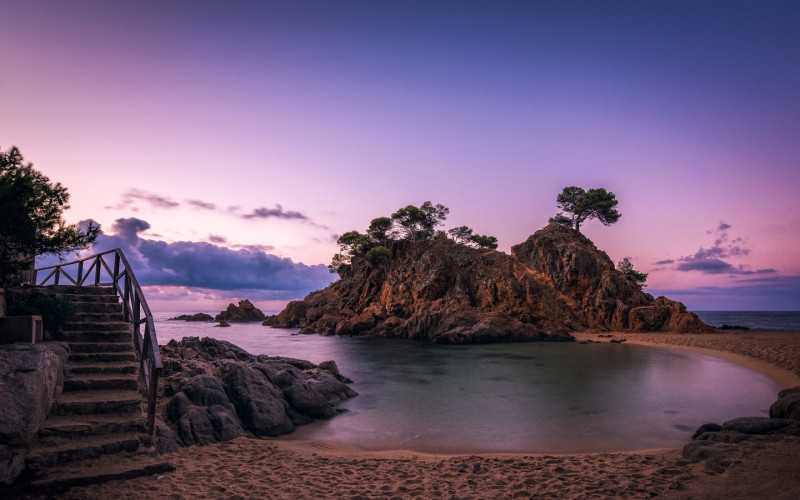 BOUTIQUE ROMANTIC AND GASTRONOMIC HOTELS IN CATALONIA
You can check our selected Boutique Hotels in Catalonia. Barcelona and its lively and dynamic atmosphere is a interesting destination throughout the whole year. Famous for the Sagrada Familia, the Cathedral or the Gran Teatre del Liceu. Barcelona also always has a vibrant cultural offer with many concerts and exhibitions.
Tarragona is also famous destination because it is the oldest Roman settlement on the Iberian Peninsula. Formerly known as Tarraco, it holds a lot of historic monuments dating back to this Roman time, like an aquaduct and a theater.
Girona is also a renowned destination in Catalonia, its historical centre and fortifications will impress you. This zone have also beautifull Boutique Hotels in Catalonia., Catalonia Hotels selected by Rusticae
You´ll also love the beaches of Catalonia, the wonderful Costa Brava and Costa Dourada are some of Catalonia´s best assets. The famous beaches offer a wide variety of activities and lively boulevards.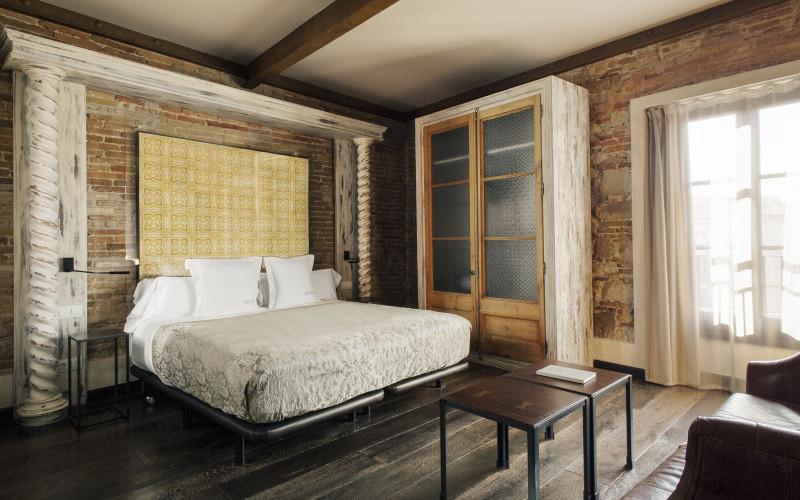 BOUTIQUE ROMANTIC AND GASTRONOMIC HOTELS IN CATALONIA
Boutique Catalonia Hotels:
Discover the magic of Catalonia and immerse yourself in a unique experience by staying in Boutique hotels in this vibrant region of Spain. Catalonia offers a perfect combination of natural beauty, rich history and a fascinating culture that will captivate you from the first moment.
Hoteles Cataluña con encanto
Boutique hotels in Catalonia offer you an authentic experience, where hospitality and design come together to create a special atmosphere. From Boutique restored farmhouses in the countryside to elegant boutique hotels in the heart of cities, each establishment will surprise you with its unique style and attention to detail.
Barcelona, the capital of Catalonia, is an emblematic destination that perfectly combines modernity and tradition. Here you will find a wide selection of Boutique hotels that will allow you to immerse yourself in the vibrant life of the city. Stroll through the narrow streets of the Gothic Quarter, admire Gaudí's masterpieces like the Sagrada Familia, and let yourself be carried away by the energy of Las Ramblas. At the end of the day, you can relax in an exclusive boutique hotel and enjoy panoramic views of the city.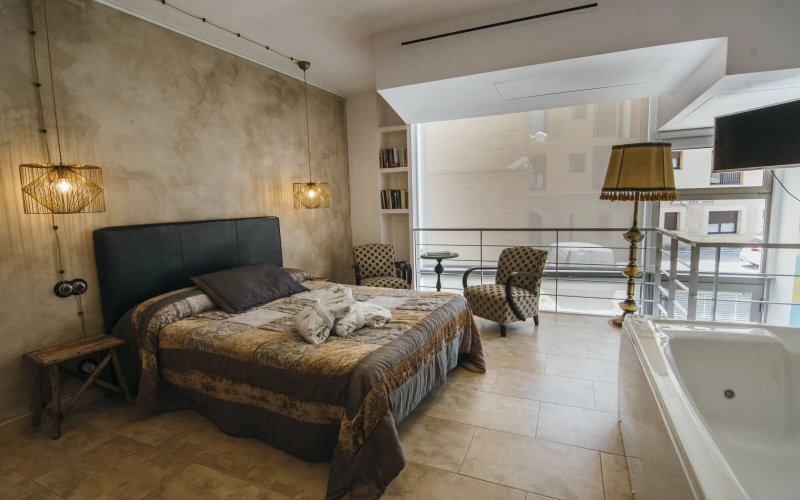 BOUTIQUE ROMANTIC AND GASTRONOMIC HOTELS IN CATALONIA
If you are looking to escape the bustle of the city, the Costa Brava is the ideal place. With its spectacular coastal scenery, pristine beaches and charming fishing villages, this region offers a wide range of charming hotels. You can enjoy views of the sea, relax in outdoor pools surrounded by lush gardens and savor the delicious local cuisine in nearby restaurants. Everything from our selected
Hotels in Catalonia
.
Hoteles Cataluña con encanto
The charm of
Catalonia
is not limited only to Barcelona and the Costa Brava. Other regions such as the Catalan Pyrenees also offer a unique experience. Imagine waking up in a mountain
hotel in Catalonia
with views of majestic snow-capped peaks and breathing the fresh air while you venture into outdoor activities such as hiking or skiing. In addition, you can enjoy the hospitality of the
boutique hotels in Catalonia
that blend perfectly into this natural environment.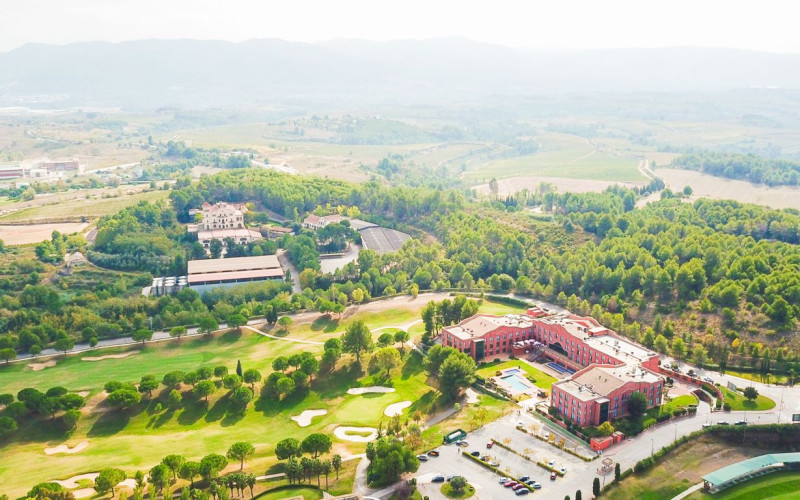 BOUTIQUE ROMANTIC AND GASTRONOMIC HOTELS IN CATALONIA RUSTICAE
Rusticae selection of Hotels in Catalonia
No matter what your choice, the charming hotels in Catalonia will offer you an unforgettable stay, full of comforts and exclusive services. You will be able to relax in cozy and tastefully decorated rooms, enjoy delicious breakfasts with local products and receive personalized recommendations on the best places to visit in the region.

Booking a charming hotel in Catalonia Rusticae is very easy. Our website allows you to compare different options, read the opinions of other guests and book with total security. In addition, our customer service team is available to help you at all times and answer all your questions regarding any reservation and process of your getaway to a unique Hotel in Catalonia.

Do not miss the opportunity to discover Catalonia and its Hotels in a unique way. Book one of our charming hotels and let yourself be captivated by our selection of Charming Catalonia Hotels unique Rusticae