Hotels with spectacular gardens - Boutique gardens
Found 84 accommodations
Hotels with amazing gardens. Country houses, hotels, accommodations and apartments with outstanding gardens! Are you looking for Hotels, Country houses, chalets, lodgings or apartments to enjoy its gardens? Rusticae has selected the best hotels to enjoy these amazing gardens.
What kind of accommodation are you looking for?
ENJOY AT
UNIQUE PROPERTIES
SELECTED BY
RUSTICAE
BOUTIQUE HOTELS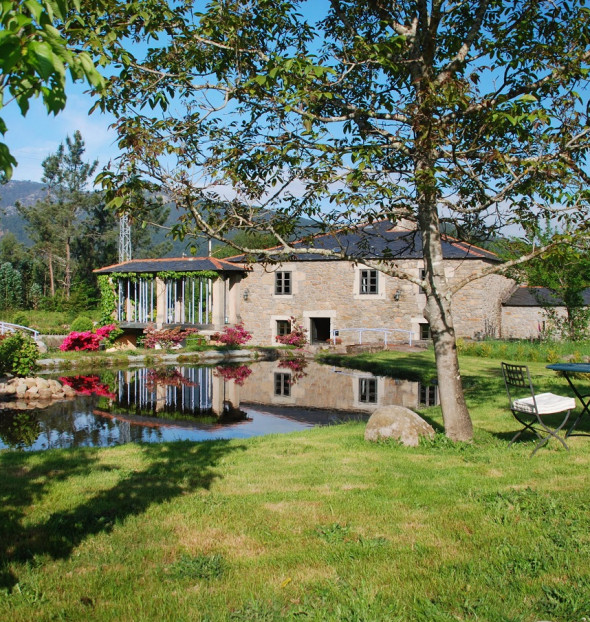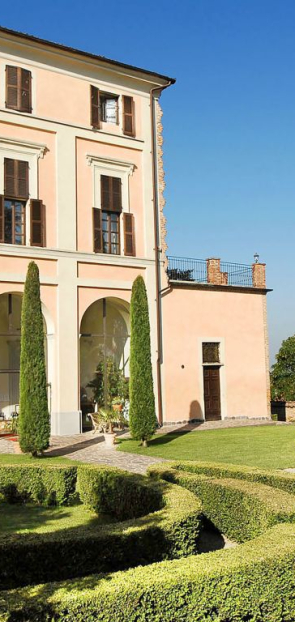 Hotels with spectacular gardens - Boutique gardens
HOTELS WITH SPECTACULAR GARDENS - BOUTIQUE GARDENS RUSTICAE
Rusticae boutique hotels are not just for sleeping, but also to make them your home for a few days and enjoy their facilities and services. With good weather, you want to go outside and explore the surroundings. In this selection of hotels with beautiful gardens we selected to hotels with the best gardens. You´ll feel like you are in the middle of nature, while actually you are still at your hotel. In Rusticae you will find from hotels with small gardens to large farms where you can take walks without knowing where the garden ends. There are also hotels where the gardens are a work of art, combined with fountains, resting areas and precious trees and plants. Gardens invites go outside, to sunbathe, take a dip in the pool, prepare a barbecue, sit down to read a good book in the shade of a tree or run around with the children. If you want to enjoy these moments, book your next getaway in a hotel with a garden. Hotels with charming gardens rural charming Rusticae! Are you looking for Hotels with charming gardens that make a difference? In Rusticae we have selected the best Hotels with charming gardens by quality criteria, both for its location, surroundings, hotel qualities as well as the exquisite attention to detail and customer. Online Booking ✅ Hotels with charming gardens and Motels with charming gardens Book now your romantic country hotel room with charming gardens . Turn your hotel stay with charming gardens into a unique experience by staying in the best Hotel with charming gardens carefully selected. Still don't know where to book your hotel room with charming gardens ? In Rusticae we have selected only the best Hotels and Rural Houses with charming gardens under quality criteria so that your trip is a perfect rural experience, different from a simple overnight stay. We work so that your trip becomes a rural experience with gardens with unique charm that you will want to repeat for sure. A business trip in summer with charming gardens, a family rural vacation in hotels with gardens with unique charms, a romantic rural weekend with your partner or a bridge with friends in hotels with gardens with infinity charms and all kinds . Our selection only includes the best Romantic charming hotels with gardens with charms that make a difference selected under rigorous quality criteria that make a difference. Are you looking for a hotel or country house with charming and charming gardens, with a perfect service and unique location? A luxury weekend rural hotel with spa and children's pool that admits pets? Enter the dates you have planned for your trip and check availability, it is very easy to book online your Hotel or cottage with charming gardens with Rusticae. Pack your bags because with Rusticae you ensure a unique stay, a different experience in a Hotel with charming gardens Rusticae. Reserve now!