Only Adutls Hotels
Found 29 accommodations
Rusticae, the leading charming accommodation selection club in Spain, recommends the best hotels for adults only ..
What kind of accommodation are you looking for?
ENJOY AT
UNIQUE PROPERTIES
SELECTED BY
RUSTICAE
BOUTIQUE HOTELS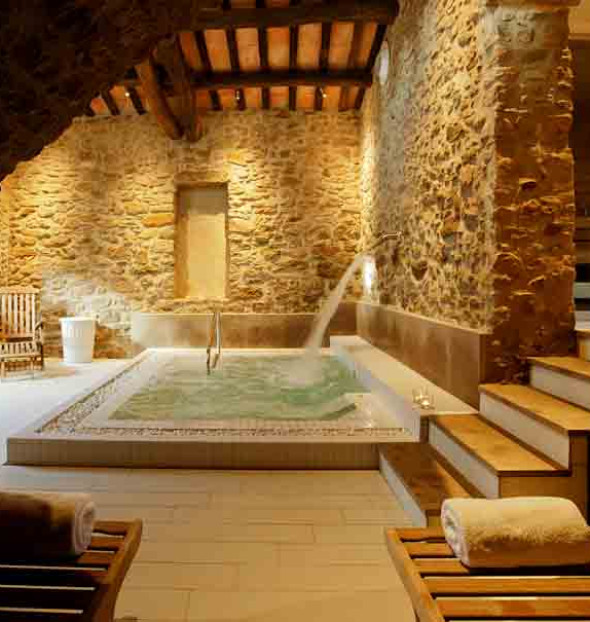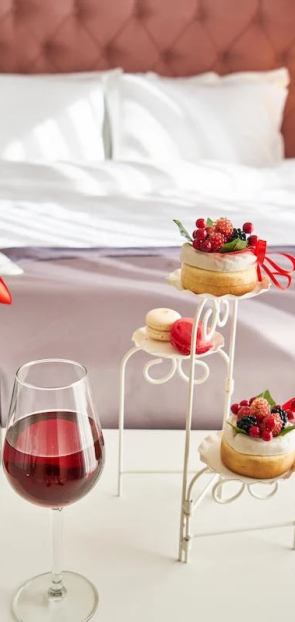 ONLY ADUTLS HOTELS RUSTICAE
Hotels Only Adults / Only for adults
Rusticae, the leading charming accommodation selection club in Spain, recommends the best
hotels for adults only ..
Hotels for adults only
where you can enjoy a well-deserved rest and disconnect, activate or relax in unique spaces.
For years Rusticae has been working to make sure each client finds their ideal accommodation. A getaway for two, with friends or alone, to places thought and designed for adults is the best way to hit the mark when what you are looking for is to disconnect, activate or relax in fascinating accommodations.
What do
adults-only or adults-only hotels
offer? The proposals are endless, from programs that integrate health and relaxation activities, tours where you get all your adrenaline and let yourself be carried away by the passion of mountain sports, or mere contemplation while the waves of the sea are the background soundtrack. For every moment of the year there is a perfect excuse and at Rusticae we put them on a tray. For this we propose a reason first, a destination second, and third, several experiences, all designed for
adults
..
1 One reason: Romantic getaway with dinner and spa
. We love to celebrate love. Therefore, any time of the year is perfect to make a getaway and choose one of our
romantic hotels for adults only
. In Rusticae we have selected 10 plans just for two, so that you escape from the world and become your special place. Choose one of the 10 romantic getaways with Hotel, Dinner and Spa and surprise your partner.
Getaway with Hotel Dinner and Spa
2 A destination: Alentejo, Portugal
. The essence of Alentejo is that of an untouched beauty and tradition that goes beyond a slow and hedonistic life. The Roman, Arab, medieval and Renaissance footprint has left in the region white houses, high monasteries, fortresses impregnable for time, fishing villages ... All surrounded by an inspiring and diverse nature, from the forest to the shore, from the coast to The hills. Art, linked to that nature, to everyday things and to history, is craftsmanship, indistinguishable from the needs of the countryside or the sea: tiles, cowbells, songs for every occasion. And it is a continuous party for the senses in which tradition is pampered and coexists with avant-garde expressions. This territory of bucolic horizons is best explored on foot, by bike or on horseback, with views of the meadows and the dolphins that play in the estuary of the Sado River. And, putting it all together, a legendary hospitality that translates into accommodations with generous spaces, unforgettable history or avant-garde steel and glass architecture, but, above all, infinite kindness. With an abundant and delicious table in which the best comes directly from the land or the sea to the plate. An emerging wine region yet to be discovered, even more tasty and authentic than the traveler looking for the essentials expects. Discover your
adults-only hotel
.
3 Experiences: We propose you several options: the "Route of the Holy Grail" experience
designed in detail by Rusticae together with José and Gustavo, owners of the Barosse hotel (Jaca); the "Take a break" experience, to find well-being in the Sierra de Mariola, Alicante, at the Hotel Masqi, led by Sonia Ferrer, its owner; the "Marinera" experience, a unique opportunity to learn about the Rías Baixas way of life, and get closer to the trade of shellfish, led by Nacho, owner of the Hotel Quinta de San Amaro in Pontevedra).
The
Hotels for adults only
that Rusticae has, are the perfect setting to enjoy a well-deserved break and rest as a couple, with friends or alone. for