Full Rental Rural Houses and Apartments Near Madrid
Found 16 accommodations
Rural Houses in Madrid and Rural Tourism in Madrid. Are you looking to rent a Rural House in Madrid? We show you the Rusticae selection of the best Rural Houses in Madrid for your reservation selected under quality standards.
What kind of accommodation are you looking for?
DESTINATIONS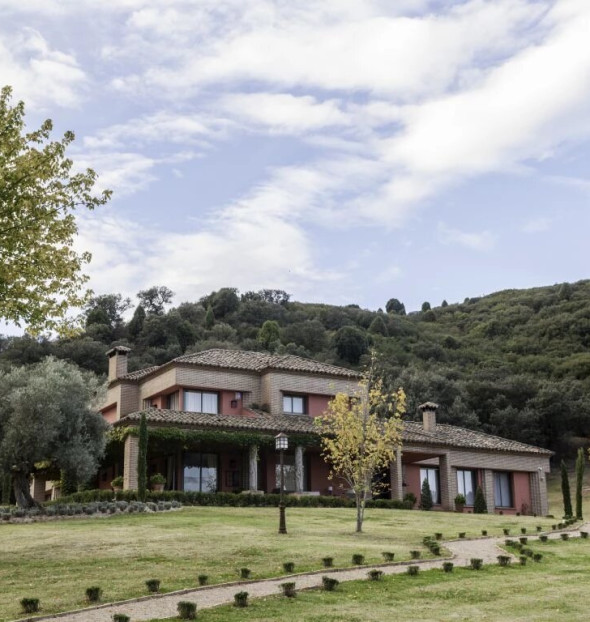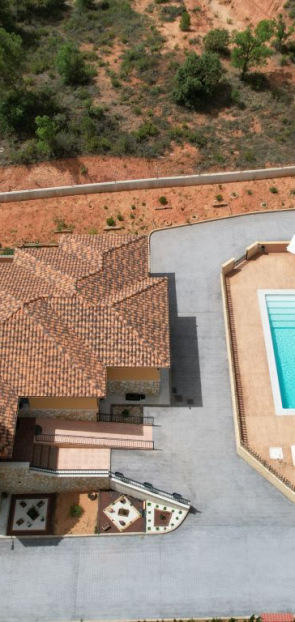 Casas Rurales en Madrid Jardín Casa Rural El Sauco
FULL RENTAL RURAL HOUSES AND APARTMENTS NEAR MADRID RUSTICAE
Rural Houses in Madrid
and
Rural Tourism in Madrid
. Are you looking to rent a
Rural House in Madrid
? We show you the Rusticae selection of the best
Rural Houses in Madrid
for your reservation selected under quality standards. Rusticae, the leading Boutique Hotel Selection Club in Spain, recommends the best rural houses for full rent and apartments near Madrid. You want to see all of our Rural homes? ->
Casas Rurales en Madrid
When writing and talking about Madrid, among all the topics mentioned, reference is also made to that great city that hides great secrets. The enigmatic, mysterious or little known always attracts. Its intense cultural life, its wide gastronomic and leisure offer, its great avenues and its popular neighborhoods. A city where nobody is and we are all, but that nevertheless hides a greater secret: its villas. Post as guardians who guard a great treasure, the villas that surround Madrid are themselves part of a great booty for lovers of nature, culture, gastronomy and disconnection. "Madrid would not be Madrid without the Sierra de Guadarrama and without the rivers that wash it: the Lozoya, Manzanares, Henares, Jarama, Tajuña ... that create a contrast between valleys and mountains. The landscape presents all its forms here: from the high mountain ranges to the plain. Snowy firs on high peaks along with the oaks of the Alcarria. Visiting the Villas of Madrid, one can enjoy a set of unique destinations for the recognized value of their Cultural Heritage, which have managed to preserve their rural authenticity. " The hosts of these wonderful villas are the complete rental houses and apartments that Rusticae selects very close to Madrid, with enough distance to have everything at hand.
From Rusticae we invite you to visit Madrid from another point of view, discovering its 11 villas full of monuments and history, castles, monasteries, art and unique traditions: Manzanares el Real, Rascafría, Patones, Buitrago de Lozoya, Torrelaguna, Chinchón , Colmenar de Oreja, Villarejo de Salvanés, Nuevo Baztán, Navalcarnero and San Martín de Valdeiglesias. Which of all do we start with? We leave you a small aperitif with the wonderful villas of Rascafría and Patones de Arriba.
Scratch. "In these simple lines, it is not possible to summarize the beauty of the natural area of ​​Rascafría, submerged in the most beautiful of the Lozoya Valley, at the foot of the Sierra de Guadarrama and next to the peaks and lakes of Peñalara. All this beauty led Enrique II to found here in the 14th century, the Monastery of Santa María del Paular, a jewel of monastic art that has a rich collection of paintings by Vicente Carducho. We can admire 16 of the 56 original paintings, on loan from the Prado Museum; the other 40 works were scattered in the troubled times of the Confiscation of 1836.
Rascafría is a very romantic corner, and for this reason, on Valentine's Day, the Archpriest of Hita is honored, making a dramatized tour, performed in poetic prose, in the real settings of the Book of Good Love. In autumn, hunting and mushrooms become absolute protagonists in the menus of its restaurants, without forgetting the precious trout from the Lozoya river. Rascafría has all the charm of a mountain town where you can enjoy the cool waters of the Lozoya River both in summer and in winter, walking and skiing on its snowy peaks ".
Patones de Arriba. "Neither Napoleon found them ... or so the legend tells, since Patones de Arriba is a hidden place where you can enjoy a landscape and some constructions that will be unusual for those who are willing to be surprised in our Community. Walking Patones de Arriba is like visiting an open-air slate museum. It has the perfect touch of what is known as rural chic. Nothing better to whet your appetite than to walk the ecological path of El Barranco that separates the two Patones, the one from Below and the one from Above. A 750 m path from which you can see all the natural surroundings of this place. And to satisfy yourself, you will find a different gastronomic offer, with rural, intimate and romantic restaurants, surrounded by a natural landscape of mountains, valleys and reservoirs. It is true that the festivities of San Juan and the Carnivals are celebrated everywhere, but in Patones they have a special flavor due to the picturesqueness of its streets and because here they preserve all the traditions of yesteryear. "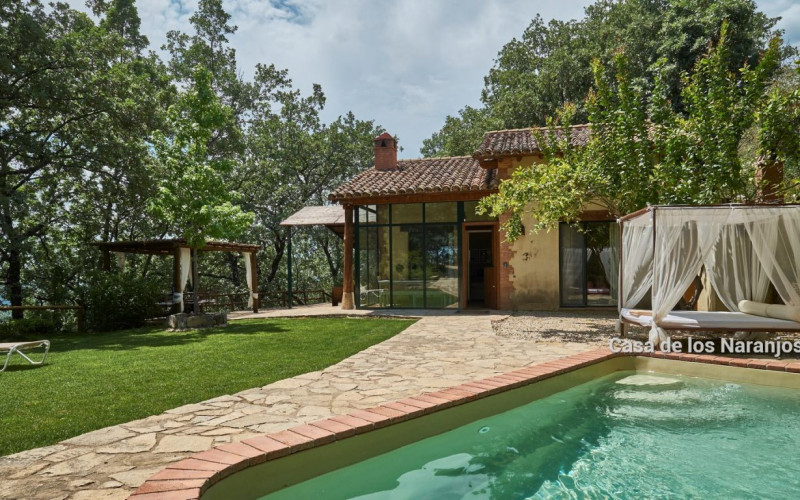 RURAL HOUSE FOR FULL RENTAL NEAR MADRID EL ESCONDITE DE PEDRO MALILLO
El Escondite de Pedro Malillo is a group of rural houses for rent near Madrid of five houses and six hectares dotted with oaks, meadows and a stream, immersed in the nature of the south face of the Sierra de Gredos Regional Park , in the Avila municipality of Candeleda . A perfect place to enjoy with family or friends the fresh air, the silence, the clean and starry skies, the sun and the activities offered by this natural environment.
The houses have been designed and decorated with great care, paying special attention to privacy, functionality, comfort and light. All have very complete interior and exterior equipment, with kitchen, dining room, living room with fireplace and garden with hanging hammock, fountain, night lighting, swimming pool, Balinese bed, hammocks, barbecue, porch and furnished pergola. The Houses have between 1 and 5 bedrooms and the capacity of each of the houses ranges from 2 to 12 places.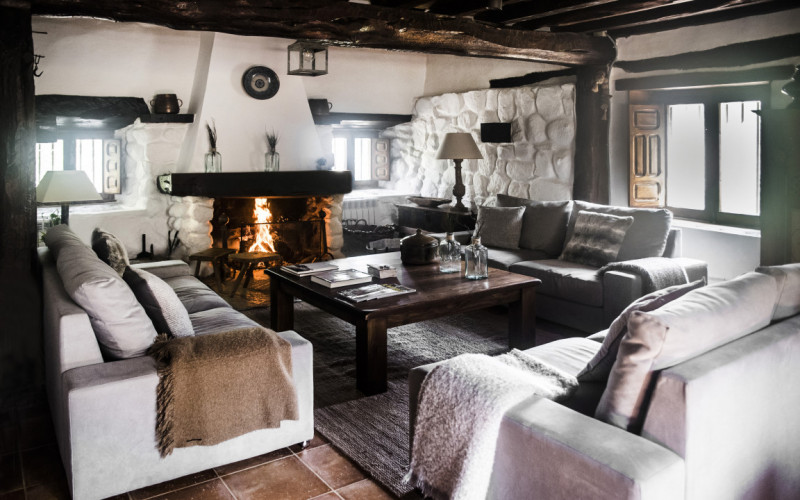 RURAL HOUSE FOR FULL RENTAL NEAR MADRID MOLINO DEL FEO
Molino del Feo , an old mill from the 19th century , converted into a complete house for rent near Madrid surrounded by juniper and oak trees. The location is perfect for visiting Segovia, Ávila and Valladolid, among others, all of which are less than an hour from the mill.

This rural house for full rental near Madrid consists of two buildings, the main building and the mill, with three double rooms, two bathrooms, a spacious living-dining room and a fully equipped kitchen. The loom or the annex, just a few meters from the main building, has two further bedrooms, two bathrooms and a living room with a fireplace. The total capacity of the mill is for 12 people, who can only reserve the main house (6 people) and also enjoy exclusivity. El Molino del Feo has two garden areas and an exclusive farm of 3 hectares. The river surrounds the gardens and property and runs a few meters from the house.

El Molino del Feo if you try. You will repeat it!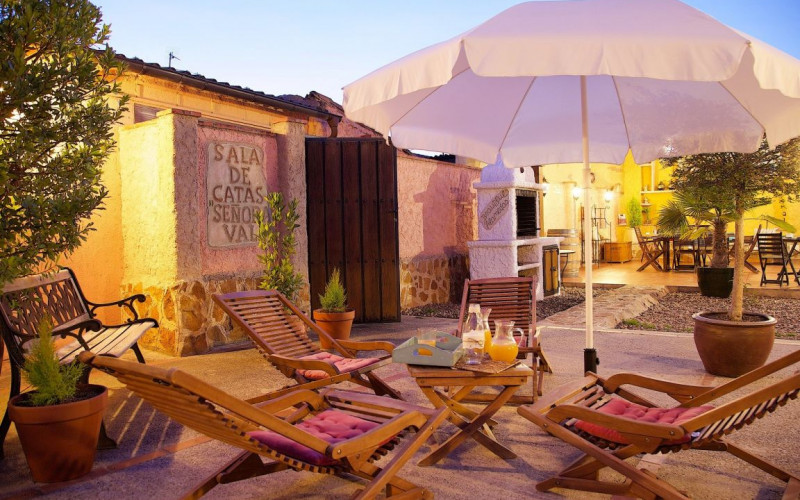 RURAL HOUSE FOR FULL RENTAL NEAR MADRID BEAUTIFUL ALAMEDAS
Beautiful Alamedas is located in the town of Castronuño (Valladolid) in the middle of "Riberas de Castronuño-Vega del Duero" Nature Reserve , very close to important towns such as Toro, Tordesillas, Zamora, Salamanca or Medina del Campo.

Casa Rural Beautiful Alamedas is located, within Castronuño, on Calle Real, the main street of the town. It is a family house that has been carefully converted into rural house to transmit to the traveler love and respect for nature.

We are in a unique land for lovers of wine , in the middle of Ribera del Duero and one step away from Toro . In addition, the Nature Reserve is a true oasis in the Castilian wilderness, a perfect place for
Beautiful Alamedas is a complete rental house with total capacity to accommodate 13 people , it has 4 rooms with bathroom on the ground floor , where The kitchen, dining room and living room spaces are also located. The breakfast buffet trolley is also placed here.

From the kitchen-dining room there is access to an interior patio that leads to the loft, a large area of ​​more than 100m2, with four beds, an open space with kitchen, dining room and living room and a wonderful bathroom.
The style of the house is cozy, decorated in warm and bright colors that contrast nicely with the wood.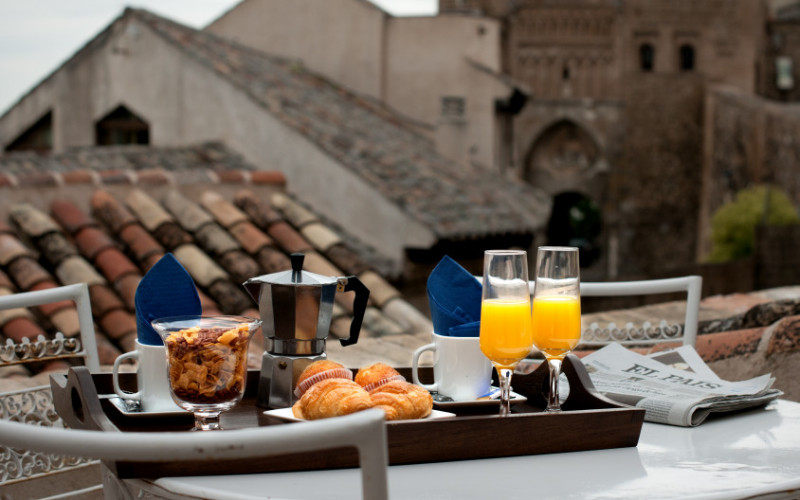 FULL RENTAL APARTMENTS NEAR MADRID ABAD TOLEDO
The Abad Toledo Full Rental Apartments are located in the historic center of Toledo, next to the Puerta del Sol and the Mosque of Cristo de la Luz, they were created in a fully restored old house in which three apartments have been enabled with the style and comfort of the 21st century.
Where six families formerly lived, each now occupies one floor. Steel and glass, wooden floors and contemporary furniture coexist with old balconies and exposed beams, the original mahogany, in cozy bedrooms, living room, bathrooms and designer kitchens equipped to detail.
The apartments with capacity for 4 and 6 people, one of them with a terrace, allow families or groups of friends to get to know Toledo in a different way.

The Abad Toledo Full Rental Apartments are located 5 minutes walk from the great monuments, the headquarters of the Board and the two university centers of the town and 10 minutes from the Technology Campus located in the imposing factory of weapons that Carlos III promoted.

Enjoy the Full Abad Toledo Rental Apartments with Rusticae