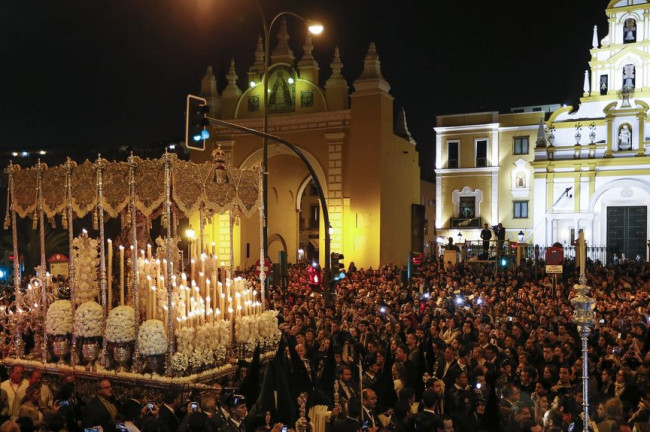 LA MADRUGÁ SEVILLANA
The early morning of "Viernes Santo" in Seville is the most felt by the people of Seville, flooding the main streets to see the procession of La Madrugá with the most charismatic images of the city of Seville. At the passage of the Jesus of the Great Power, the Esperanza Macarena or the Christ of the Gypsies, the fervor of the public is revived and saetas are sung from the nearby balconies. Nothing better than the Hotel Alcoba del Rey, next to the Basilica of Santa Maria de la Esperanza Macarena, to know this year the famous Madrugá de Sevilla, which will take place on the night of 18 to 19 April.
Photo: Jose Manuel Vidal
¡See Alcoba del Rey Hotel!