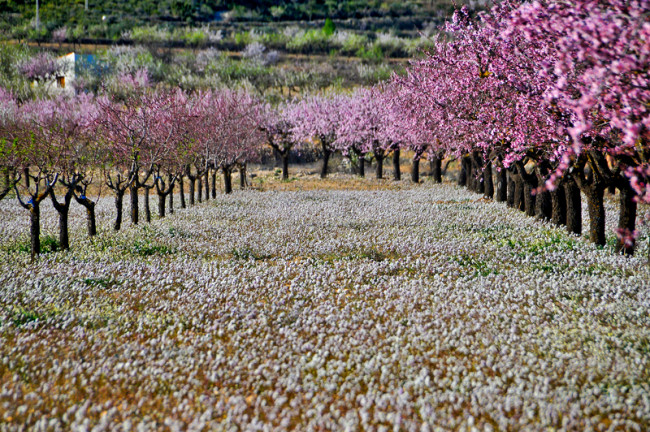 FLOWERING IN CIEZA (MURCIA)
As incredible as ephemeral is the flowering in Cieza, which turns the orchards of the north of the Region of Murcia into a kind of rainbow. The flowering of peach trees, almonds, apricots, plums lasts between one and two weeks, but during the whole month of March you can enjoy the activities that are celebrated around this natural spectacle. From hiking trails to gastronomic tastings, through cultural visits or musical events. We recommend El Campo de Cagitan to observe the almond trees in bloom. To recover strength, Hospedería Bajo el Cejo, located in the heart of the Sierra Espuña Regional Park, with its balconies and terraces embracing nature.
See Hotel Hospedería Bajo el Cejo!