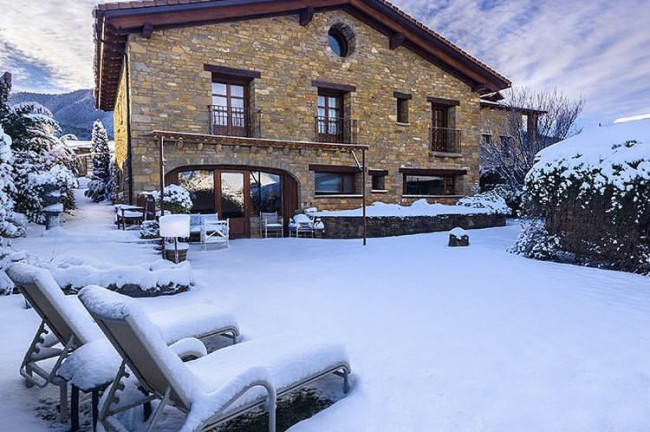 HOLIDAYS IN THE SNOW IN HUESCA
The Aragonese Pyrenees offers unique landscapes in winter to make endless active tourism activities. Ski lovers can choose between two Rusticae options in this area to make a getaway to the snow. El Acebo de Casa Muria, just 20 km from the Ski Resort of Aramón Cerler, a beautiful hotel from which you can see the silhouette of the Gallinero, the peak of the black track of Cerler. And the Barosse Hotel, a short half hour from the Astún Ski Resort, located in the picturesque town of Barós, in Jaca (Huesca). Both adults only.
See hotels in the Aragonese Pyrenees!