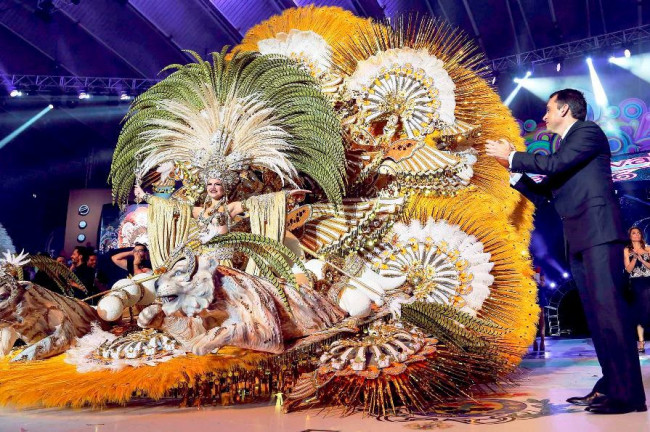 CARNIVAL OF SANTA CRUZ DE TENERIFE
Once Christmas ends, the chicharreros -which is how the inhabitants of Santa Cruz de Tenerife are known- and the lovers of the party, begin to prepare their costumes. The Carnival of Santa Cruz de Tenerife is the second most famous in the world after Rio de Janeiro. It stands out because it is made to live in the street, with its cavalcade, Coso, carnival by day and a great citizen participation. Previously they take place the contests of murgas, comparsas, musical groups and the gala of the Queen. If you want to enjoy the atmosphere on the street, prepare your getaway from now until March 10, with accommodation at the Hotel San Roque, next to the waters of the Atlantic. Go ahead and live one of the best carnivals of 2019!
Gala of the Carnival Queen of Santa Cruz de Tenerife. Source: TodoTenerife
See more Hotel San Roque!